バルクSiとSOIで作製したマイクロミラーの信頼性
Micro mirror resonator is a key component of MEMS industry. Comparing with the mature SOI-based micro mirror resonator, the Si-based micro mirror resonator is possible to provide the same performance while reducing the cost significantly at the same time. The SEM images shows that both of the devices have the same shape and size, which can provide the possibility that they could have the same performance.
[Applications] • Finger print sensing   • Laser printing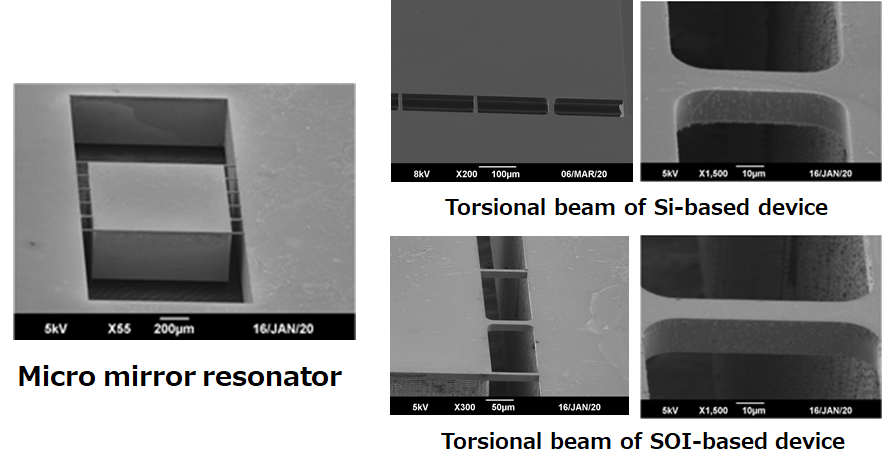 [Publication]
W.L. Zhang, K. Obitani, Y. Hirai, T. Tsuchiya, O. Tabata, Fracture strength of silicon torsional mirror resonators fully coated with submicrometer-thick PECVD DLC film. Sensors and Actuators A: Physical, 286, pp.28-34.
---