In the process of drug development, animal testing has low reliability because it doesn't represent human physiological conditions. As a result, it takes extraordinary cost and time to develop a new drug. Therefore, we developed a microfluidic device integrated with human-derived hepatocyte and myocardial cells and a metabolite circulation system fabricated by advanced 3D lithography to reproduce metabolism of internal human body in vitro as a higher reliable method for drug testing.
[Applications]
 pharmacological test
 Personalized medicine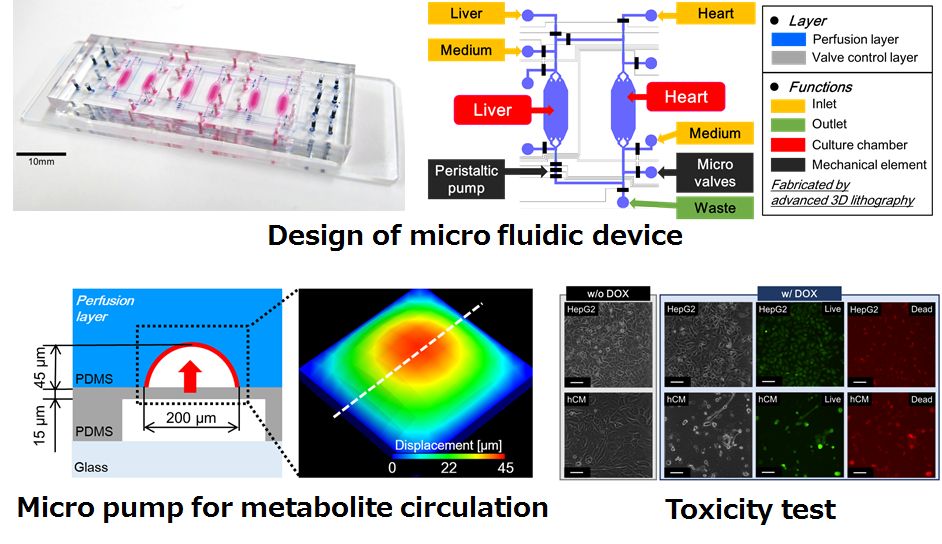 [Publication]
Y. Kato et al., Transducers'15, Anchorage, AK (June, 2015).