ILEST with two-stage electrodes
We develop the ionic liquid electrospray thruster (ILEST) to aim the thruster of the nano-spacecraft. ILEST is the thruster which releases ions by applying voltage and uses ionic liquids as a propellent. We suggest ILEST with two-stage electrodes supplied with ionic liquids from the back to provide the stable and sufficient thrust.
This research is a joint research with Associate Professor Y. Takao of Yokohama National University.
[Applications]
thruster for nano-satellite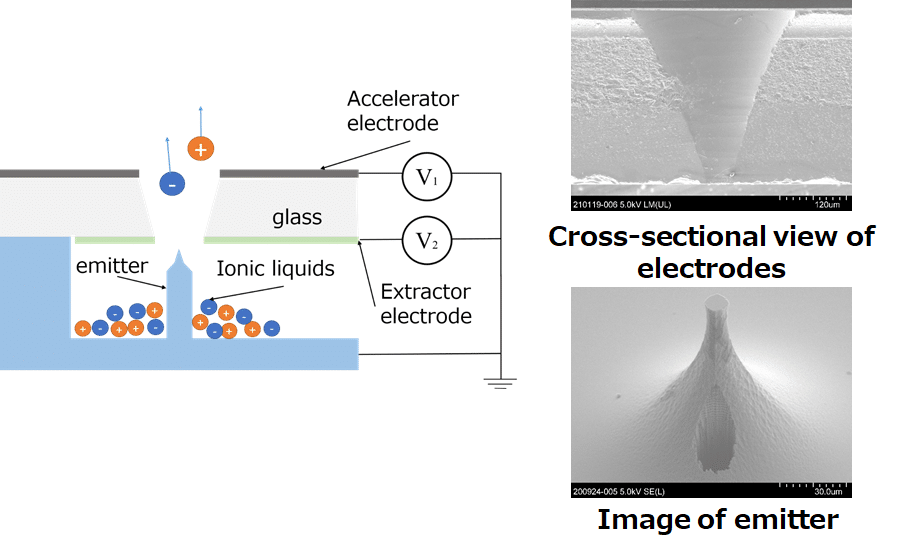 【Publication】
西邑亜香音, 鷹尾祥典, 土屋智由
イオン液体エレクトロスプレースラスタの二段電極作製に向けたガラス貫通加工の検討
第37回「センサ・マイクロマシンと応用システム」シンポジウム,オンライン,2020年10月26-28日,27A2-SS2-4
---