 A paper by Y. Xia, PhD student was accepted to Surface and Coatings Technology.
Yuanlin Xia, Yoshikazu Hirai, Tos ... Dr. Amit Banerjee joined our laboratory as a Junior Associate Professor on September 1st.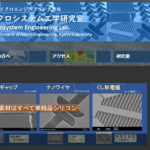 We have renewed our web site!
We would like to update timely to report our activity. Your support is highly app ...