A novel sealing technique using sacrificial microchannels was proposed for atmosphere control in a micromachined alkali gas-filled cell used in atomic magnetometer. The microchannels act as feedthrough connecting a cell to outside atmosphere during evacuation and gas-filling steps, and eventually they are sealed by glass-frit reflow. The purposes of this research are optimizing parameters by experiments and simulation using plastic molding CAE software and fabricating atomic magnetometer.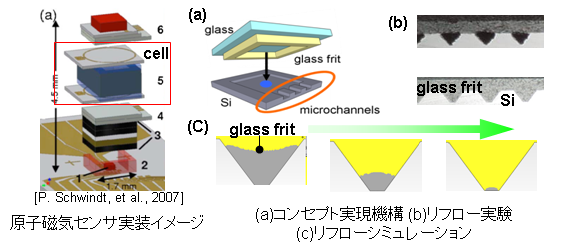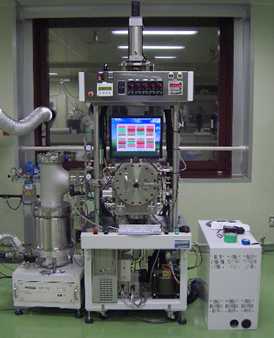 [Publications]

[International Conference]
Y.Hirai,H.Yoshimune,K.Tsujimoto,K.Sugano,T.Tsuchiya,O.Tabata,"Microchannel embedded in glass-frit layer bonding for gas-filled sealed cavity", HARMST2009,Saskatoon,Canada,2009.

K.Tsujimoto,Y.Hirai, K.Sugano,T.Tsuchiya,O.Tabata, "Sacrificial Microchannel Sealing by Glass-Frit Reflow for Micromachined Alkali Gas-Filled Cell", APCOT2010,Perth, Australia ,2010.